1MORE Piston Fit Bluetooth In-Ear Headphones Review
As a music enthusiast, I've tried multiple earphones over the years, but the 1MORE Piston Fit Bluetooth In-Ear Headphones have caught my attention lately. The combination of their innovative design, crystal clear sound, and impressive wireless capabilities make them stand out in the saturated market of audio devices.
In this 1MORE Piston Fit review, I'll delve into the details of their performance, design, and value for money. They're also uniquely suited for specific environments like sauna sessions, which is a rarity among headphones. So, if you're looking for a new pair of earphones that can handle more than just your daily commute, you might want to keep reading.
Design & Build Quality
You'll find that the 45° oblique-angled nozzles are not just a stylish design statement – they offer a comfortable and secure fit that ensures they stay in place, no matter how active you are.
The aesthetics are equally impressive with a robust aluminum alloy build that lends a premium feel and durability to the earphones. Despite their solid build, these earphones weigh in at a mere 18g. This lightweight design means you'll barely notice you're wearing them, which is great for extended use.
Lastly, I can't skip mentioning the magnetic rear earbud covers. The practicality of this feature can't be understated, especially for those always on the move. These magnetic ends ensure that your earphones stay tangle-free and are always ready to use, providing a hassle-free experience. It's clear that the design and build quality are indeed a cut above the rest.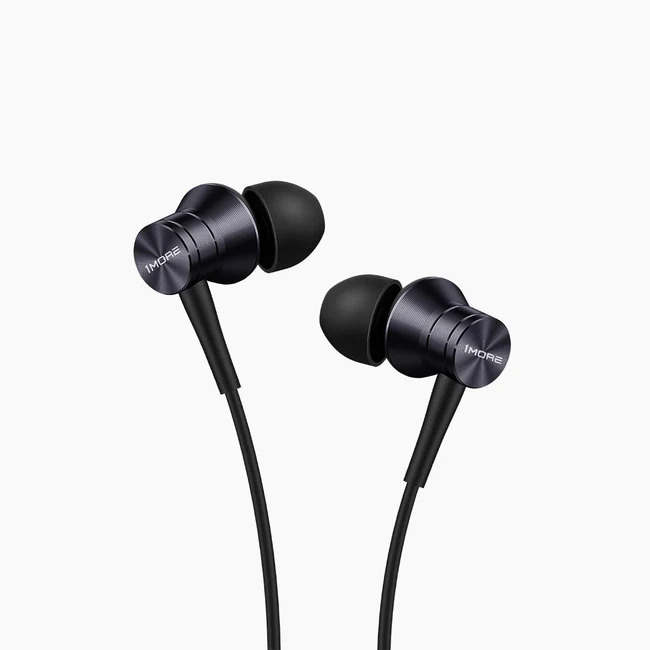 Audio Quality
This is where the magic truly happens. Imbued with a 10mm dynamic driver coupled with a titanium composite diaphragm, the sound output is nothing short of extraordinary. It's like a symphony in your ears. The bass is powerful, yet it doesn't overshadow the clear, detailed trebles. It's a perfect balance that's hard to come by.
The overall sound experience? I felt like being in the front row at a live concert. The mids are smooth, providing a consistent auditory experience. The highs, on the other hand, offer a level of clarity that's simply stunning. Every note is distinct, and every beat resonates.
And let's not forget about the soundstage – it's expansive and immersive. You won't just hear the music, you'll feel it. Trust me, it's an audio experience you won't easily forget.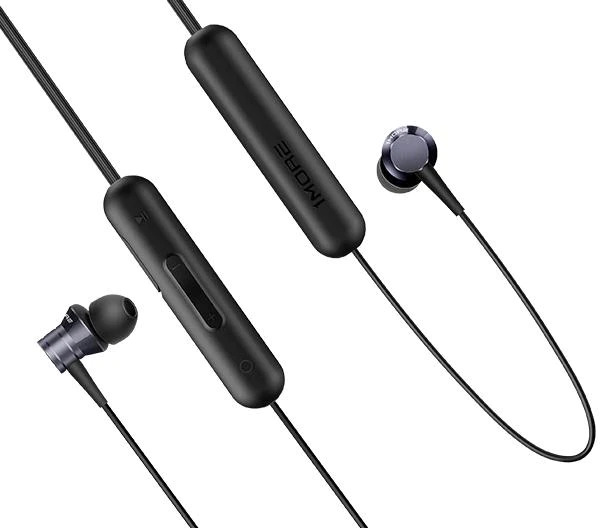 Connectivity
The 1MORE Piston Fit headphones come equipped with an optimized Bluetooth 5 chipset, a feature that ensures faster data transmission and a more stable connection. This enhancement will directly improve your user experience, making your audio playtime hiccup-free and incredibly smooth.
Furthermore, the 1MORE Piston Fit headphones boast an impressive wireless range of 10 meters. This might seem like an audacious claim but trust us, we've put it to the test. In real-world conditions, the headphones managed to maintain a solid connection even when the paired device was at the maximum distance. I am really impressed by this wireless reach!
Now, let's talk about Bluetooth protocols. The earbuds support HFP, A2DP, and AVRCP protocols, improving the overall user experience.
In conclusion, the connectivity features of the 1MORE Piston Fit headphones are nothing short of impressive, offering stable connection, rapid transmission, and a real-world verified range, making them a must-have for any audio enthusiast.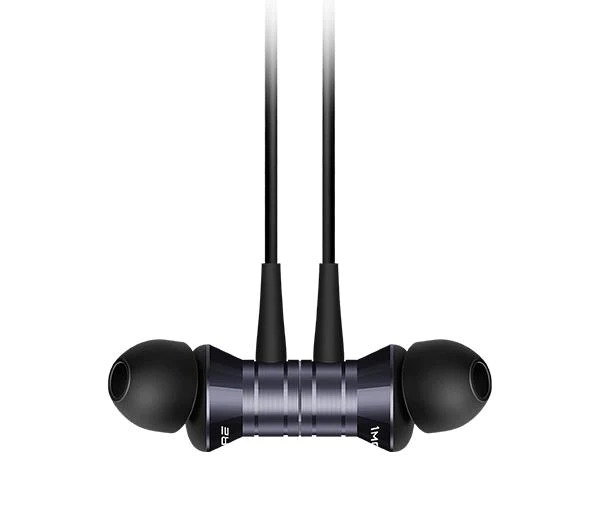 Battery Life
Now, we all agree that nothing's more frustrating than tech gear running out of juice in the middle of something important. That's why these earbuds come equipped with a battery life that grants you 8 hours of uninterrupted playback and talk time.
Now, you might be thinking, "How does that reflect in real-world usage?" Well, in my experience, it's been spot on. Whether you're engaged in a long conference call, enjoying a marathon of your favorite podcast, or simply losing yourself in music, these earbuds have got you covered.
But what about charging, you ask? The earbuds offer a speedy 1-hour charging time, ensuring you're back in action in no time.
Lastly, let's talk standby time. With a whopping 200 hours, it's perfect for those of you who don't use your earbuds daily. Just charge them up, and they'll be ready to go when you are.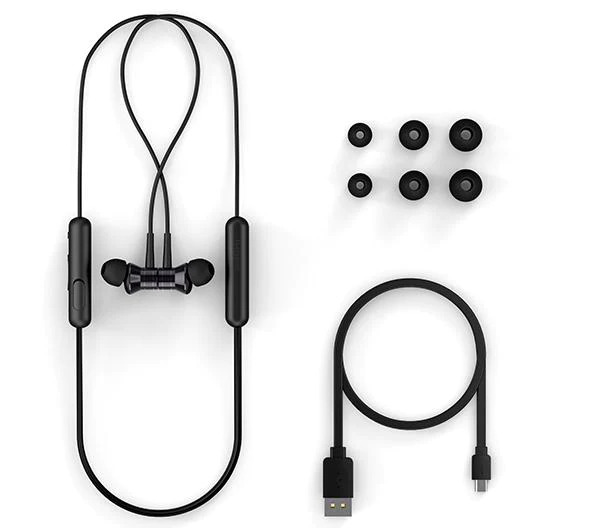 Features & Usability
They possess an IPX4 rating, which means you can sweat it out during intense workouts or enjoy your favorite tunes in a sauna, without worrying about damage. This water and sweat resistance feature gives you the freedom to use your earbuds, come rain or shine.
Speaking of controls, whether they are touch or in-line, their responsiveness is top-notch and easy to use. You won't have to fumble around to change tracks or adjust the volume, which is a plus in my book.
Whether you're making a hands-free call, streaming audio, or using remote control functions, these protocols ensure smooth and seamless operation. In essence, they're designed to make your life easier and your music experience richer.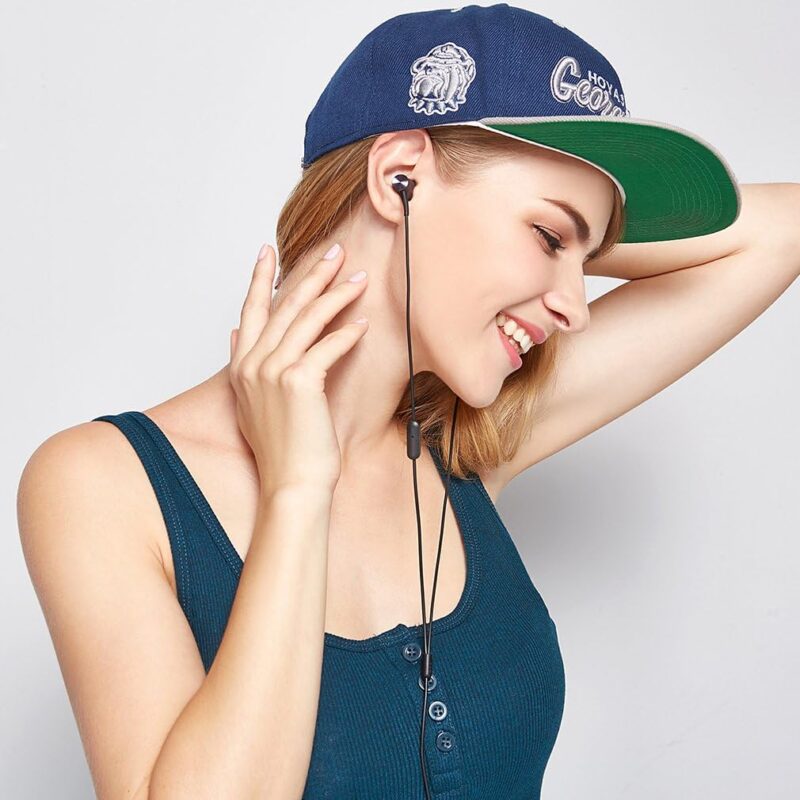 Value & Conclusion
The real question is: Are they worth the investment? These earbuds are very affordable and certainly offer a good bang for your buck considering the sound quality and feature range.
When you stack these earbuds up against others in the same price bracket, they hold their ground quite well. While some competitors might offer a couple of extra bells and whistles, they often fall short of delivering consistent audio performance.
In conclusion, if you're someone who values sound quality above all else, these earbuds could be right up your alley. They deliver on the promise of excellent audio while offering a decent set of features. The highlights of these earbuds are definitely their sound quality and stable connection.
Pros and Cons of 1More Piston Fit Earbuds
Pros
Optimized Bluetooth 5 Connectivity
High-Quality Sound
Comfortable Fit
Water & Sweat Resistant
Lightweight Design
Magnetic Rear Earbud Covers
Impressive Battery Life
Long Standby Time
Durable Construction
Universal Bluetooth Protocols
Cons
Single Input Option
Lack of Ambient Noise Isolation
Conclusion
In conclusion, I've found these earbuds to be a solid choice for those who value both design and performance. They offer robust audio quality, seamless connectivity, and a decent battery life. The additional features and usability only enhance their appeal.
Looking at the price tag, I'd say they offer good value for money. If you're in search of quality Bluetooth in-ear headphones that won't break the bank, this is a product that should definitely be on your consideration list.
Our Mission: At AudioInspects, we are dedicated to providing the most comprehensive and authentic reviews of audio equipment on the market. We conduct independent testing and research of products, so you can make an informed decision before making a purchase. Our mission is to help you find the best audio equipment to improve your listening experience. So trust us to deliver the most reliable recommendations and advice.
Disclosure: When you do decide to make a purchase through our links, please note that we may earn a commission, but this does not affect the honesty of our reviews. You can read our affiliate disclosure in our Disclosure.