The Best Sounding Vinyl Records
For many, the allure of vinyl lies not just in the large-scale artwork or the tactile nature of the medium, but in the very sound it produces. Despite the advent of digital music, the appeal of vinyl records has never truly diminished.
To assist you in navigating through this medium, we've curated a list of the best-sounding vinyl records, which range from seminal albums such as Leonard Cohen's songwriter album to the masterfully orchestrated symphonic recordings of Symphony No.6. With this list, we aim to bring out the best from your hi-fi system music.
The journey through the world of vinyl is like an exploration of uncharted territory, from the classic records of the 70s, like the Zeppelin II remaster, to the strangest vinyl records, like the unsexy Duran Duran.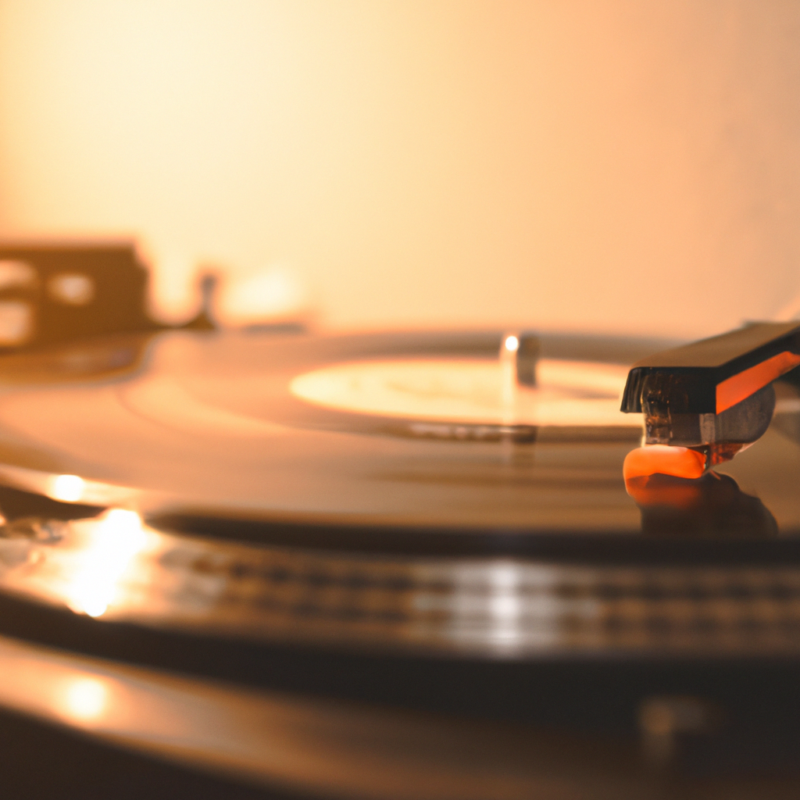 The Best Sounding Vinyl Records of All Time
Miles Davis – Kind of Blue
Stepping into the realm of transformation, we encounter Miles Davis and his ground-breaking album, Kind of Blue. This masterpiece, released in 1959, marked a turning point in the jazz genre. Davis, with his innovative ideas, introduced modal jazz to the world, replacing complex chord progressions with simpler scales. The result was an album that still resonates with listeners today, both young and old.
Kind of Blue offers a unique blend of soulful melodies and enchanting rhythms, with Davis on the trumpet, leading a talented ensemble. Each track tells a story and invites the listener to embark on an auditory journey. From the melancholic "Blue in Green" to the captivating "Flamenco Sketches", Davis showcases his virtuosity and creative genius.
This album not only redefined jazz but also continues to inspire countless musicians across the globe. Even after six decades, Kind of Blue remains a masterpiece of musical expression, a testament to Miles Davis' enduring impact on the world of music.
Ella Fitzgerald and Louis Armstrong – Ella and Louis
Transitioning from the cool, modern jazz rhythms of Miles Davis, we now delve into the rich and lively world of Ella Fitzgerald and Louis Armstrong's classic, Ella and Louis. This collaboration brings together the distinct and powerful talents of two of jazz's most influential figures, creating a fusion that is nothing short of extraordinary.
Ella Fitzgerald, fondly known as the "First Lady of Song," is renowned for her purity of tone, impeccable diction, and a "horn-like" improvisational ability, particularly in her scat singing. On the other hand, Louis Armstrong, often recognized as the founding father of jazz, contributed significantly to its innovative and distinctive rhythmic style.
Their joint album, Ella and Louis, is a testament to their shared musical genius. It's a delightful blend of Armstrong's raspy timbre and Fitzgerald's smooth vocals, backed by the brilliant Oscar Peterson Quartet. This album, without a doubt, is a must-listen for anyone seeking to immerse themselves in the timeless charm of jazz.
Pink Floyd – The Dark Side of the Moon
Swinging from the harmonious collaboration of Fitzgerald and Armstrong, we plunge into the psychedelic universe of another iconic musical ensemble. Pink Floyd set the world stage ablaze with their 1973 masterpiece, The Dark Side of the Moon.
This album, a concept piece exploring themes of greed, mental illness, and time, marked a significant departure from the group's earlier work. The record's technical and conceptual innovation has made it one of the best-selling albums of all time, with an estimated 45 million copies sold worldwide.
Pink Floyd, consisting of Roger Waters, David Gilmour, Richard Wright, and Nick Mason, used advanced recording techniques to create a soundscape that was revolutionary for its time. The album's cover, a prism refracting light into a rainbow, has become an iconic image in the world of rock music.
Indeed, The Dark Side of the Moon was not just an album; it was an experience, and it remains a benchmark for ambitious rock musicians even today.
Frank Sinatra – In the Wee Small Hours
Swapping the psychedelic rock of Pink Floyd for the smooth, crooning sound of Frank Sinatra, we plunge into the depth of the late-night loneliness expressed in In the Wee Small Hours.
A stark contrast to the previous album, Sinatra's 1955 masterpiece is often hailed as one of the first concept albums. It's a melancholic journey through the different stages of heartbreak, with Sinatra's immaculate vocals guiding the listener through the emotional tumult. The album's title, In the Wee Small Hours, refers to those solitary late-night hours when you're alone with your thoughts and feelings.
The orchestration by Nelson Riddle is understated yet poignant, with the music perfectly complementing Sinatra's voice. Songs like "Mood Indigo" and "When Your Lover Has Gone" perfectly encapsulate the theme of loneliness. The album's emotional resonance and Sinatra's sublime performance make it a classic that stands the test of time.
From the psychedelic musings of Pink Floyd to Sinatra's introspective ballads, the journey through music history continues.
Led Zeppelin – Led Zeppelin III
As we transition from the smooth, melancholic tones of Sinatra's In the Wee Small Hours, we find ourselves immersed in a completely different musical landscape with Led Zeppelin's Led Zeppelin III.
This 1970s album marks a significant departure from the band's previous heavier rock sound, experimenting with a more acoustic and folk-inspired style. Led Zeppelin III showcases the band's musical versatility, featuring a range of instruments from mandolins to recorders. Tracks like Gallows Pole and Bron-Y-Aur Stomp encapsulate the band's new direction, delivering a unique blend of traditional British folk and heavy rock.
The album, however, was not without its classic Led Zeppelin trademarks. Songs like Immigrant Song and Celebration Day echo the band's earlier hard rock influence, serving as a reminder of their musical roots. The juxtaposition of these styles ultimately reflects Zeppelin's evolving sound, proving that they were not just a one-trick pony.
The Beatles – Abbey Road
Shifting the spotlight from the earthy mysticism of Led Zeppelin, we segue to a band that defined an era, The Beatles, and their seminal album, Abbey Road.
The year 1969 witnessed one of the most influential albums ever produced in music history, "Abbey Road." This iconic album crystallized the Beatles' innovative experiments with rock and pop music, culminating in a harmonious blend that still resonates today. The album's cover, featuring the four members crossing a zebra crossing outside Abbey Road Studios, has become one of the most recognized images in music history.
From the opening chords of "Come Together" to the medley that concludes the album, Abbey Road showcases the Beatles at their most cohesive and musically inventive. It's a testament to the band's genius that they were able to create an album that was both a summation of their music evolution and a harbinger of the music to come. "Abbey Road" remains a timeless testament to The Beatles' enduring legacy.
Radiohead – In Rainbows
Moving on from the classic sounds of The Beatles' Abbey Road, we dive into the modern rock era with Radiohead's In Rainbows. Released in 2007, this album is a testament to the band's innovative approach to music.
Distinguished for its unconventional release strategy, In Rainbows was initially launched as a 'pay what you want' download. This bold move was a game-changer in the music industry, challenging traditional distribution methods. The album itself is a perfect blend of experimental rock, electronic music, and lyrical profundity. Tracks like 'Weird Fishes/Arpeggi' and 'Jigsaw Falling Into Place' showcase the band's ability to create complex, layered soundscapes.
Radiohead's frontman, Thom Yorke, delivers an emotionally charged performance throughout the album. His poignant lyrics and hauntingly beautiful vocals add an extra dimension to the music. With In Rainbows, Radiohead continued to push the boundaries of rock music, leaving an indelible mark on the landscape of 21st-century music.
Sade – Diamond Life
Transitioning from the ethereal soundscapes of Radiohead's In Rainbows, we now delve into the soulful sonic universe of Sade's debut album, Diamond Life.
Released in 1984, Diamond Life marked the arrival of Sade Adu into the music industry, a distinctive voice that would go on to define a unique blend of soul, jazz, and soft rock over the coming decades. The album is a testament to Sade's innate ability to craft richly textured songs that speak to the human condition, underscored by her velvety, seductive voice.
Tracks like Smooth Operator and Your Love Is King remain timeless classics, illustrating Sade's knack for creating compelling narratives within her music. Each song on Diamond Life unfolds like a meticulously crafted short story, drawing listeners in with the allure of romance, heartbreak, and the complexities of human relationships. The album not only showcased Sade's distinct musical style but also set the tone for her illustrious career that followed.
Steely Dan – Aja
Shifting from the soulful rhythms of Sade's Diamond Life, we transition into the intricate soundscapes of Steely Dan – Aja. One of the most critically acclaimed albums of the 70s, Aja represents a novel blend of jazz, pop, and rock that has remained timeless.
Steely Dan, the duo of Donald Fagen and Walter Becker, reached an artistic peak with this album. The title track, Aja, is an eight-minute jazz fusion composition with an unforgettable saxophone solo. The album also features other classic tracks such as "Peg" and "Deacon Blues".
The production values of Aja are noteworthy. Each song presents a sonic landscape meticulously crafted by Fagen and Becker. The result is a rich, detailed sound that rewards repeated listening. Aja's influence on later musicians and producers cannot be overstated, making it a milestone in the evolution of popular music.
The sophistication and complexity of Aja contrast sharply with the raw emotion of Sade's Diamond Life, demonstrating the diverse range of music produced in this era.
Mogwai – As The Love Continues
Shifting away from the jazz-infused rock of Steely Dan's Aja, we now venture into the atmospheric and expansive soundscape of Mogwai with their latest offering, As The Love Continues. This Scottish post-rock band is renowned for its instrumental compositions, which offer a deep and immersive listening experience.
Their latest album, As The Love Continues, is no exception. It is arguably one of their most cohesive and evocative works to date. The band expertly layers their instruments to create a rich tapestry of sound, from delicate guitar melodies to thunderous drum sections. Tracks like "Pat Stains" and "Here We, Here We, Here We Go Forever" showcase the band's ability to build tension and release it in epic climaxes that leave the listener in awe.
Mogwai's As The Love Continues is not just music; it is an emotional journey that resonates with the soul.
Miles Davis – Bitches Brew
From the modern ambiance of Mogwai, we now dive into the revolutionary reverberations of a jazz titan. Miles Davis – with his groundbreaking album Bitches Brew – redefined not just jazz, but also the broader sonic landscape of the 20th century.
Recorded in 1969 and released the following year, Bitches Brew was a seismic shift in Davis' artistic direction. The album fused jazz with rock and funk elements, creating a sprawling, experimental sound. Tracks like Pharaoh's Dance and Spanish Key unfolded over extended runtimes, eschewing traditional jazz structures in favor of wild improvisation.
Critics hailed the album as a daring masterpiece, helping to launch the fusion genre. The album's cover, a psychedelic portrait of Davis, reflected its boundary-pushing contents, further contributing to its legendary status. Uncompromising and innovative, Bitches Brew is a testament to Davis' fearless creativity, forever changing the face of music.
With a diverse array of records, this list showcases some of the best-sounding vinyl albums to grace your hi-fi system. From the light album of Ella Fitzgerald and Louis Armstrong, the seminal albums of Pink Floyd and The Beatles, to the strangest vinyl records like Radiohead's In Rainbows, these classic records will elevate your listening experience.
The great sound of these best albums, whether it be the symphonic recordings of Led Zeppelin III or the minimal music of Mogwai's As The Love Continues, will surely transport you to a new dimension of auditory pleasure.
Notable mentions also include other albums such as the best jazz albums of Miles Davis, the Leonard Cohen songwriter classics, and the new pressings from Daptone Records.
What Are The Best Vinyl Records for Testing Audio Equipment
In the world of music enthusiasts, the pursuit of the perfect sound is a never-ending journey. Vinyl records, with their warm and authentic sound, are one of the best mediums to experience music in its rawest form. Whether it's the seminal albums from the 70s, like the Zeppelin II MFSL, or the newly released pressings from Daptone Records, each record has its unique sound characteristics.
A great way to test your hi-fi system music capacity is by playing the strangest vinyl records or the best jazz albums, such as Charles Mingus' 'E Faubus' and PJ Harvey's 'Santa Maria'.
The best albums for testing audio equipment range from classical music records, such as symphonic recordings of Symphony No6, to minimal music, like Brian Eno Miles Showell's works.
Charles Mingus – Mingus Ah Um
As the ethereal notes of Sinatra's ballads fade into the night, the dawn of a new day heralds the entrance of another stalwart of the music world, Charles Mingus. With his album, Mingus Ah Um, Mingus takes us on an eclectic journey, fusing elements of gospel, hard bop, and free jazz to create a sonic landscape that is as diverse as it is captivating.
An emblematic figure of the jazz world, Mingus' Ah Um is a reflection of his ceaseless quest to push the boundaries of jazz music. The opening track, "Better Git It in Your Soul," is a whirlwind of bright, energetic saxophone lines and pulsating rhythms, a testament to Mingus' propensity for innovative composition.
Meanwhile, the plaintive strains of "Goodbye Pork Pie Hat," a poignant elegy for the late Lester Young, showcase Mingus' ability to convey profound emotion through the language of music.
Fleetwood Mac – Rumours
While Radiohead's In Rainbows captivated audiences with its innovative sounds and pioneering pay-what-you-want model, another album stands as a testament to timeless musical brilliance. With its richly layered harmonies and emotionally charged lyrics, Fleetwood Mac's iconic album Rumours remains a cornerstone in the annals of rock music history.
Released in 1977, Rumours was the product of turbulent personal relationships within the band, lending an unparalleled emotional depth to the album. From the hauntingly beautiful "Dreams" to the raw intensity of "Go Your Way", each track is imbued with a profound sense of vulnerability and passion that resonates with listeners even today.
The album's commercial success was astounding, topping charts worldwide and racking up sales of over 40 million copies. However, it is the album's enduring impact and the timeless appeal of its music that truly cement Rumours as a classic.
Marvin Gaye – What's Going On
After exploring the cosmic, labyrinthine soundscapes of Pink Floyd's The Dark Side of the Moon, let's now transition to the soulful and socially-conscious melodies of Marvin Gaye's What's Going On.
Released in 1971, the same year as Pink Floyd's magnum opus, Marvin Gaye's concept album was a groundbreaking piece of work that married the rhythms of soul music with the weighty concerns of social justice. It was a profound departure from the love songs that typified Gaye's earlier career and an audacious statement in a time of social unrest.
What's Going On is a suite-like collection of songs that tackle themes of war, poverty, and environmental destruction. The album is imbued with a raw, emotional honesty that is both stirring and unsettling. The title track, with its haunting refrain, "What's going on?", underscores the album's urgent call for understanding and change.
What Are Some Classic Albums that Sound Great on Vinyl
In the realm of music, the charm of vinyl albums is unparalleled. Today's digital era has given us the convenience of music at our fingertips, but nothing beats the warm, rich sound of a classic record playing on your hi-fi system.
From the seminal albums of Charles Mingus and PJ Harvey to the symphonic recordings of the 70s, vinyl brings a new dimension to the music. If you're a fan of minimal music, Leonard Cohen's songwriting, or the best jazz albums, you'll find a great album in this list. Even the strongest vinyl records like the light album 'Excalibur' or the blue vinyl from Daptone Records have their allure.
Vinyl Week is the perfect time to explore other albums that sound fantastic on vinyl.
The Doors – The Doors
Transitioning from the hard rock and folk fusion of Led Zeppelin III, we land on another formidable force in the world of rock music: The Doors. Their eponymous debut album, The Doors, released in 1967, set a new benchmark in the psychedelic rock genre.
The Doors, consisting of the quartet Jim Morrison, Ray Manzarek, Robby Krieger, and John Densmore, brought a unique, fresh, and intense sound that shook the world of music. The album's emblematic track, "Light My Fire", became an anthem for the counterculture movement of the late '60s. Its hypnotic keyboard intro, syncopated drum patterns, and Morrison's haunting vocals gave it a distinctive flavor that is still celebrated today.
The album didn't limit itself to psychedelic soundscapes; it ventured into blues territory with its hit song "Back Door Man" and showed the band's versatility.
Kate Bush – The Hounds of Love
Transitioning from the psychedelic rock of The Doors, we venture into the distinctively ethereal landscape of Kate Bush's music. Kate Bush, an English singer-songwriter, is known for her inventive, eclectic, and often experimental music style. Her 1985 album, The Hounds of Love, is regarded as one of her finest works.
Challenging the boundaries of pop music, The Hounds of Love is split into two halves. The first half features five accessible pop songs, including the chart-topping title track. The second half, called "The Ninth Wave", is a suite of songs telling a story of a woman lost at sea, displaying Bush's narrative and cinematic approach to music.
Bush's unique vocal style, alongside her use of synthesizers and unconventional song structures, sets her apart from her contemporaries. Notably, she was the first female artist to achieve a UK number-one album with a self-written song. This album is a testament to Bush's bold artistic vision and her significant contribution to the music world.
Karen O and Danger Mouse – Lux Prima
From the haunting melodies of Kate Bush's The Hounds of Love, we now pivot our attention towards a completely different sonic landscape: Karen O and Danger Mouse's Lux Prima. This stunning collaboration between the Yeah Yeah Yeahs' frontwoman and the prolific producer fuses their unique stylistic sensibilities to birth an album that dances on the edge of surrealism.
In the 2019 album, Karen O's punk rock roots intermingle with Danger Mouse's cinematic production style, creating a richly textured, genre-defying sound. Tracks like 'Turn The Light' and 'Woman' showcase the duo's ability to seamlessly blend elements of psychedelic rock, disco, and soul, creating a musical tapestry that is as audacious as it is mesmerizing.
Lux Prima is not just an album, it's a journey – a testament to the power of artistic collaboration. It explores the range of human emotions, echoing the highs and lows of life itself. A truly captivating album, it leaves listeners with an indelible imprint of aural satisfaction.
Amy Winehouse – Back to Black
Pivoting from the innovative collaboration of Karen O and Danger Mouse, we are transported back in time to an unforgettable voice in the modern soul – Amy Winehouse. Her album, Back to Black, is a masterful tapestry of retro soul, R&B, and jazz influences, woven together with her raw, emotionally charged performances.
Released in 2006, the album is a haunting exploration of heartbreak and addiction, told through Winehouse's uniquely expressive voice. Highlighted by the title track, Back to Black, and the hit single, Rehab, the album catapulted Winehouse into international stardom. Yet, it also revealed the personal struggles that would tragically cut her career short.
Winehouse's music, characterized by her deep, expressive contralto vocals and her eclectic mix of musical genres, continues to resonate with audiences today. With Back to Black, she left an indelible mark on the music industry, one that continues to influence artists and captivate listeners. This album stands as a poignant reminder of her incredible talent and the depth of her artistic vision.
Daft Punk – Random Access Memories
Transitioning from the haunting beauty of Amy Winehouse's Back to Black, we immerse ourselves into the futuristic soundscape of Daft Punk's magnum opus – Random Access Memories. A stark contrast, it represents a leap forward in the timeline of music, a testament to the evolution of sound and genre.
The year is 2013. The French electronic duo, Guy-Manuel de Homem-Christo and Thomas Bangalter, better known as Daft Punk, have just released their fourth studio album, Random Access Memories. The pair, renowned for their use of electronic elements, take an unexpected turn by introducing live instrumentation into their previously synthesized-dominated sound.
The album, a blend of funk, disco, and electronic music, pays tribute to the late 1970s and early 1980s American music. It features collaborations with several notable artists such as Pharrell Williams, Nile Rodgers, and Giorgio Moroder.
The Clash – London Calling
The electric synergy of Daft Punk's "Random Access Memories" might make one believe that fusion of different music genres is a contemporary phenomenon. However, one of the pioneering bands to blur genre lines was The Clash, with their groundbreaking album London Calling.
Released in 1979, "London Calling" served as a bold declaration of the band's versatile musical prowess. It was a radical departure from the traditional punk rock sound the band was known for. Instead, they embraced a mishmash of genres, including reggae, rockabilly, ska, and even jazz. The album's thematic richness, addressing social disarray and political unease, resonated with audiences worldwide, catapulting it to legendary status.
The Clash's willingness to experiment with different sounds and styles was a significant factor in their success. By refusing to be boxed into a single genre, they not only broadened their own musical horizons but also left an indelible mark on the music industry. Their legacy continues to inspire musicians today, proving that variety truly is the spice of life.
Carole King – Tapestry
Just as The Clash brought the spirit of punk to London, Carole King captured the essence of folk-pop in her monumental album, Tapestry. This pioneering work, released in 1971, represented a seismic shift in the musical landscape of the era. With Tapestry, King moved away from mainstream pop and infused her music with elements of folk and soft rock, creating an intimate and personal soundscape that resonated with listeners on a profound level.
The album is noted for its timeless classics such as "It's Too Late," "I Feel the Earth Move," and "You've Got a Friend." These tracks not only showcased King's remarkable talent as a songwriter but also her ability to breathe life into her songs with her emotive vocals. With Tapestry, Carole King established herself as a leading force in the music industry, proving that a woman could indeed rule the charts with her unique voice and vision.
Joy Division – Unknown Pleasures
Transitioning from the comforting warmth of Carole King's Tapestry, we now delve into the stark, haunting soundscape of Joy Division's seminal album, Unknown Pleasures.
Released in 1979, Unknown Pleasures was Joy Division's debut album. It showcased a distinctive fusion of punk, dance, and new-wave music, uniquely intertwining gloomy lyrics with an innovative, minimalist sound. The album's iconic cover, featuring a pulsar map, has become a symbol in pop culture, representing the band's influence on the post-punk genre.
Lead singer, Ian Curtis, delivered emotionally charged performances, his haunting vocals and lyrical depth offering a poignant exploration of despair and alienation. Tracks like "She's Lost Control" and "Disorder" are stark examples of the band's dark, yet compelling sound. Curtis's life tragically mirrored his art, culminating in his untimely death in 1980, a year after the album's release.
The Beatles – Sgt. Pepper's Lonely Hearts Club Band
Moving from the somber melodies of Joy Division to the vibrant era of psychedelic rock, we now turn our attention to The Beatles – specifically their revolutionary album, Sgt. Pepper's Lonely Hearts Club Band. This album marked a pivotal point in the band's career as they transitioned from their mop-top image to a more experimental phase. Released in 1967, the album was a product of the counterculture movement and the 'Summer of Love'.
It's an audacious melding of musical styles, from rock and roll to Indian raga, and from jazz to avant-garde. The album's conceptual framework, innovative recording techniques, and lyrics that touched on contemporary societal issues set a new benchmark in the evolution of popular music. Sgt. Pepper's Lonely Hearts Club Band was not just an album; it was a cultural event that signaled the apex of the Beatles' creative powers.
In the realm of vinyl albums, the listed records are seminal to any collection. Ranging from classic records such as The Beatles – Abbey Road to the minimalist brilliance of Karen O and Danger Mouse – Lux Prima, these albums offer a new dimension to your hi-fi system music. The light album of The Doors – The Doors or the symphonic recordings in Pink Floyd – The Dark Side of the Moon are sure to provide an exquisite listening experience, like the best wireless earbuds.
These albums are among the best jazz albums, the strangest vinyl records, and the best albums of the 70s, showcasing artists such as Miles Davis and Led Zeppelin. Whether you're a fan of Leonard Cohen's songwriting or appreciate the symphony no.
What Are Some Modern Albums that Sound Great on Vinyl
In the world of music, there are those albums that resonate with a unique charm when played on vinyl. The smooth, warm tones of records have a way of elevating the listening experience, making classic records like Leonard Cohen's seminal albums, the symphonic recordings of Symphony No6, and the best jazz albums from Charles Mingus, such as E Faubus, sound even more magical.
Other albums, like the much-celebrated Zeppelin II, remaster and the 70s masterpiece, Aftermath, have recently seen new pressings, bringing a fresh dimension to these timeless pieces. Whether it's the light album of PJ Harvey or the minimal music of Brian Eno and Miles Showell, vinyl albums can truly enhance your hi-fi system music.
In the spirit of Vinyl Week, we will be exploring some of the best albums for your turntable.
Radiohead – Kid A
Just as Daft Punk illuminated the music scene with their innovative sound, another group, Radiohead, trod a similarly groundbreaking path with their album Kid A. Released in October 2000, Kid A is a departure from the band's earlier rock-driven sound, introducing an experimental mix of electronic music, jazz, and krautrock.
Much like Daft Punk's Random Access Memories, Kid A was a commercial and critical success, gaining widespread attention for its innovative use of technology and the band's willingness to experiment. The album's opening track, "Everything in Its Right Place", introduces listeners to the band's new direction with its minimalist, electronic sound. Other standout tracks, such as "The National Anthem" and "How to Disappear Completely", highlight the band's ability to blend different musical styles into a cohesive whole.
In the end, Kid A stands as a testament to Radiohead's musical prowess and their refusal to be confined by traditional genre boundaries. This album, like Random Access Memories, shows that music can be both innovative and commercially successful.
Kendrick Lamar – To Pimp a Butterfly
Just as Radiohead's Kid A encapsulated the anxieties of the digital age, a different artist emerged to echo the struggles of a different demographic. Transitioning from the hauntingly ethereal sounds of Radiohead, we now delve into the raw, unfiltered world of Kendrick Lamar and his critically acclaimed album, To Pimp a Butterfly.
Lamar's album is an audacious blend of jazz, funk, and hip-hop, intertwined with spoken word poetry. Released in 2015, it boasts a cinematic narrative that delves into the socio-political landscape of modern America, particularly the experiences of the African American community. It is a gripping exposition of racial tension, economic inequality, and the struggle for identity and self-acceptance. Plaudits are owed to tracks like Alright and The Blacker The Berry which have cemented their place in the annals of protest songs.
In short, To Pimp a Butterfly, is a towering achievement, not just for its genre but for music as a whole.
Arctic Monkeys – Am
Swiftly transitioning from the soul-stirring sounds of Kendrick Lamar's To Pimp a Butterfly, we now delve into the irresistible allure of Arctic Monkeys – AM. A quintessential tour de force, AM is a testament to Arctic Monkeys' evolution as a band, effortlessly blending the raw energy of their early work with the sophistication of their later tracks.
Spearheaded by the uniquely charismatic Alex Turner, the Arctic Monkeys encapsulate the quintessential British rock experience. Their fifth studio album, AM, is a polished, sultry exploration of love, lust, and late-night longing. Featuring tracks such as "Do I Wanna Know?" and "R U Mine?", the album showcases a darker, more brooding side of the band, and yet retains the sharp wit and clever lyricism that fans have come to expect.
AM is an album that invites you to lose yourself in its rhythm, to revel in its stories of ephemeral romance and heartache. A true testament to the band's prowess, it is a masterclass in modern rock music.
Tame Impala – Currents
Swapping the gritty Sheffield landscapes for the psychedelic shores of Perth, we now delve into Tame Impala's sonic masterpiece, Currents. Released in 2015, this album marks a significant shift in Tame Impala's musical direction, moving from their previous psychedelic rock influences towards more synth-pop and disco elements.
Currents is a deep exploration of the concept of change, both personally and musically for the band's frontman, Kevin Parker. The album's opening track, "Let It Happen", is a testament to this evolution, where Parker encourages his listeners to surrender to the flow of life.
Tame Impala's Currents also stands out for its meticulous production. Every track is a well-crafted blend of swirling synths, punchy bass lines, and Parker's ethereal vocals, creating an immersive soundscape that keeps listeners entranced from start to finish. This album is not just a collection of songs, but a cohesive, sonic journey that reaffirms Tame Impala's place in the contemporary music scene.
Beyoncé – Lemonade
Swapping the psychedelic rock of Tame Impala for a more soulful pop soundscape, we pivot to one of the most influential and groundbreaking albums of the past decade, Beyoncé – Lemonade.
Released in 2016, Lemonade marked an audacious and daring departure from Beyoncé's previous works. The album is a raw and intimate exploration of personal and societal issues, brilliantly blending elements of R&B, reggae, country, gospel, and soul. Its release was accompanied by a 65-minute film, making it a visual album that beautifully complements its musical narratives.
The album is lauded for its thematic depth, exploring questions of infidelity, feminism, and black identity. It showcases Beyoncé's immense versatility and impressive vocal prowess. Songs like "Formation" and "Sorry" became anthems for empowerment, while "Daddy Lessons" surprised listeners with a country twang.
Tyler, the Creator – Igor
Moving from the evocative, emotional terrain of Beyoncé's Lemonade, we enter the avant-garde universe of Tyler, The Creator's Igor. This album, released in 2019, represented a significant departure from Tyler's previous work, embracing a more eclectic, experimental sound that challenged the boundaries of contemporary hip-hop.
Igor features a haunting, atmospheric sonic palette, tinged with elements of soul, funk, and electronic music. Songs such as "Earfquake" and "New Magic Wand" showcase Tyler's innovative approach to production and songwriting. His lyrics, often introspective and raw, delve into themes of love, identity, and self-discovery.
The album was lauded by critics and fans alike, earning Tyler his first Grammy for Best Rap Album. Its success underscores the artist's evolution, marking his transition from a controversial figure to a respected innovator in the music industry. Igor not only solidified Tyler's place in the pantheon of modern hip-hop but also served as a testament to his artistic prowess and daring vision.
Billie Eilish – When We All Fall Asleep, Where Do We Go?
Moving from the sonic experimentation of Tyler, The Creator's Igor, let's dive into Billie Eilish's When We All Fall Asleep, Where Do We Go? It's a record that's as haunting as it is captivating.
In stark contrast to Tyler's aggressive and experimental soundscapes, Eilish's debut studio album is a sublime exploration of pop that's tinged with elements of electronic and trap music. The album's thematic content revolves around dark and introspective subjects, making it an intriguing listen for audiences seeking depth in pop music.
Eilish's hauntingly beautiful voice, coupled with her brother Finneas O'Connell's production, creates an atmosphere that is both eerie and addictive. The album's hit single, "Bad Guy," is an irresistible earworm that showcases Eilish's unique vocal style and clever songwriting.
When We All Fall Asleep, Where Do We Go? is a bold testament to Eilish's talent and potential, marking her as one of the most exciting young artists in today's music scene.
Fleet Foxes – Helplessness Blues
Switching gears from the edgy pop vibes of Billie Eilish, we delve into the folksy, harmonious world of Fleet Foxes with their critically acclaimed album, Helplessness Blues. Released in 2011, this album marked a turning point in the band's career. The band's sophomore effort, Helplessness Blues, is characterized by intricate harmonies, introspective lyrics, and a deeply resonant folk sound.
Lead singer Robin Pecknold's touching lyrics and soulful voice are beautifully backed up by a range of instruments including guitars, drums, and occasional splashes of mandolin. The title track, 'Helplessness Blues', has been described as a 'generational anthem' and it's easy to see why. The song grapples with the universal struggle of finding one's place in the world.
Fleet Foxes' Helplessness Blues is a testament to the band's musical prowess and their ability to create a sense of profound intimacy with their listeners. It is a timeless album that continues to resonate with fans and critics alike.
Vampire Weekend – Modern Vampires of the City
Swapping the calming folkloric tones of the Fleet Foxes for a vibrant, eclectic mix, we steer our musical ship towards the indie rock shores of Vampire Weekend's third studio album, Modern Vampires of the City.
A bold departure from their previous work, Vampire Weekend's Modern Vampires of the City presents a mature, refined sound that is both captivating and innovative. The album blends elements of indie rock with pop and world music influences, resulting in a diverse sonic palette that is both fresh and familiar. Notable tracks such as "Diane Young" and "Unbelievers" showcase the band's knack for catchy melodies and clever lyricism, offering a glimpse into the band's evolution and growth.
The album's thematic depth, combined with its musical versatility, has helped it garner widespread critical acclaim. It serves as a testament to Vampire Weekend's artistic prowess and its ability to redefine the boundaries of indie rock. A true musical gem, Modern Vampires of the City stands as a significant milestone in Vampire Weekend's discography.
The Black Keys – Brothers
While Vampire Weekend was experimenting with eclectic sounds, another band was rediscovering their gritty rock 'n roll roots. Let's shift gears to The Black Keys and their album, Brothers.
Released in 2010, Brothers marked a return to the band's original blues-influenced sound, with a modern twist. The album was a commercial and critical success, and it established The Black Keys as one of the leading acts in the resurgence of rock.
Brothers is a deeply personal record, reflecting the tension and reconciliation between bandmates Dan Auerbach and Patrick Carney. Tracks like "Tighten Up" and "Howlin' for You" showcase the band's raw energy, while slower songs like "Unknown Brother" and "These Days" reveal a more reflective side.
Brothers is more than just a rock album—it's a testament to the power of friendship and the need for artistic authenticity. It serves as a reminder that sometimes, going back to your roots can propel you forward.
Lana Del Rey – Born to Die
Moving away from the hard-hitting, bluesy rock of The Black Keys, we now transition to a more atmospheric, melancholic sound. Allow me to introduce the album that made a significant impact in the pop industry, Lana Del Rey – Born to Die.
Released in 2012, Born to Die marked the debut of American singer-songwriter Lana Del Rey. It's an album that is as divisive as it is influential. Steering clear from the typical pop music of the time, Del Rey introduced a unique blend of baroque pop, trip hop, and indie pop. Her distinctive, sultry voice, melancholic lyrics, and cinematic production garnered both critical acclaim and controversy.
The album's title track, Born to Die, and other standout songs like Video Games and Summertime Sadness, showcase Del Rey's talent in creating hauntingly beautiful music. Despite mixed reviews upon its release, the album has since been acknowledged for its impact on pop music and its influence on many artists. Born to Die indeed signified the birth of a new era in pop music.
In the realm of vinyl albums, the aforementioned list offers a blend of seminal albums and modern classics that are sure to elevate your hi-fi system music experience. From Daft Punk's light album, Random Access Memories, to the symphonic recordings in Radiohead's Kid A, these records offer a new dimension of sound that is unlike other albums.
While the strangest vinyl records might include Leonard Cohen's album or a 70s King Crimson reissue, these albums are a testament to the enduring appeal of vinyl. Whether it's the best jazz albums like Charles Mingus' E Faubus or the poignant storytelling in PJ Harvey's releases, these are albums that sound great on vinyl. Give them a spin during your next vinyl week or hi-fi shows, and you're bound to view vinyl in a whole new light.
Our Mission: At AudioInspects, we are dedicated to providing the most comprehensive and authentic reviews of audio equipment on the market. We conduct independent testing and research of products, so you can make an informed decision before making a purchase. Our mission is to help you find the best audio equipment to improve your listening experience. So trust us to deliver the most reliable recommendations and advice.
Disclosure: When you do decide to make a purchase through our links, please note that we may earn a commission, but this does not affect the honesty of our reviews. You can read our affiliate disclosure in our Disclosure.