How to Reset JBL Headphones and Earbuds?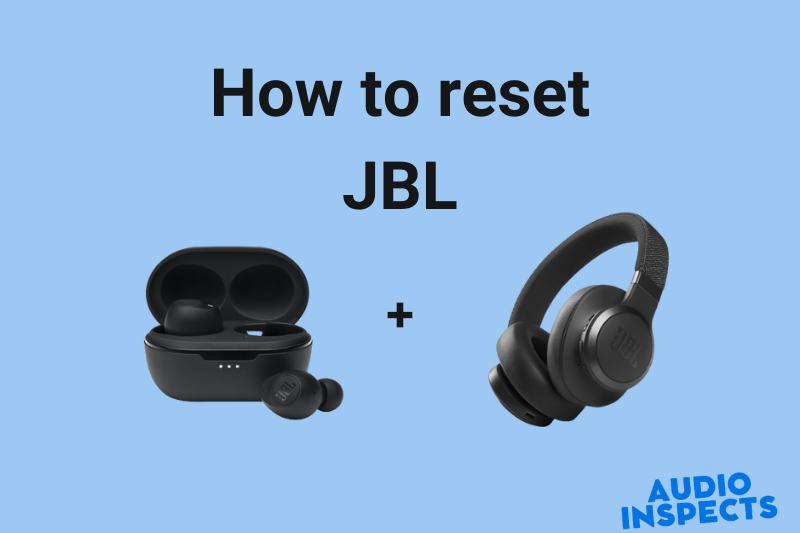 We're reader-supported. When you buy through links on our site, we may earn an affiliate commission.
If you're having trouble with your JBL headphones, one solution may be to reset them to their factory settings. This can help with issues such as connectivity problems or problems with audio quality. Here's a step-by-step guide on how to reset your JBL headphones or earbuds
How to Reset Your JBL Headphones or Earbuds
Make sure your headphones are turned off.
Press and hold the power button and volume up button simultaneously for 10 seconds.
Release the buttons when the indicator light starts flashing red and blue.
Turn on your headphones by pressing the power button again.
Note that this process will erase all paired devices from the headphones' memory, so you will need to pair them again with your device after the reset.
What if This Method Did Not Work?
If this method does not work for your headphones model, you can also check the manual or the JBL website for alternative reset methods.
Additionally, it is also a good idea to check your device's software and firmware for any updates. Sometimes, a firmware update can resolve any issues you may be experiencing with your headphones.
Conclusion
In conclusion, resetting your JBL headphones can be an effective solution for troubleshooting a wide range of issues. Remember to pair your headphones with your device again after the reset and check for any software updates.
Disclosure: I may receive affiliate compensation for some of the links below at no cost to you if you decide to purchase a paid plan. You can read our affiliate disclosure in our Disclosure. This site is not intending to provide financial advice. This is for entertainment only.